Top Grey Limestones for Flooring in 2016
In the last decade, grey limestones have increased in both popularity and demand for several types of applications, mostly due to the mainstream in vogue tendencies that benefit grey tones. The following analysis presents our network selection of the most popular grey limestones for flooring in 2016.
Grey limestones have always been fairly popular in the international market since they present a very solid and versatile structure, which is suitable for a huge range of applications. Also, grey limestones have a sophisticated and neutral colour that matches almost any type of decoration. However, in the last decade this particular limestone has been growing exponentially among private and commercial clients. Moreover, the most supplied projects with grey limestones are normally interior ones with the most popular application being flooring. Below, we present our exclusive list with the top four grey limestone for flooring.
1. Gris Pardo
The Gris Pardo has achieved international recognition as a remarkable alternative to the Azul Valverde limestone and is currently perceived as one of the most important grey coloured limestones from Portugal. There are currently three main variations of this limestone and a substantial reserve that reassures its sustainability in terms of pricing and accessibility. This natural stone is highly recommended for both exterior and interior flooring applications with either a polished or brushed finishing, since it enhances the grey colour and natural brightness of the limestone producing an astonishing final result.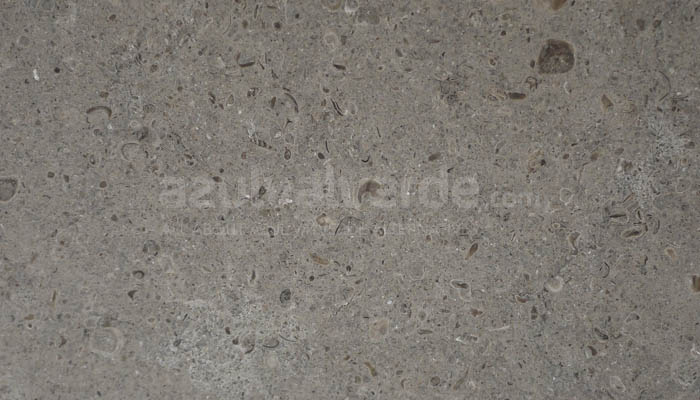 2. Jura Grey
Known as one of the most versatile limestones in the world, the Jura Grey presents a considerable hardness and good technical properties that meet almost every project's requirements. Additionally, this is a limestone with significant reserves, which makes it a key player in the international market in terms of availability and pricing. The Jura Grey presents a rather non-uniform background, which adds unique appearance features to the final result. In flooring applications, the Jura Grey excels with a polished or sandblasted + brushed finishing due to the extra smoothness and shininess that highlights the limestone itself.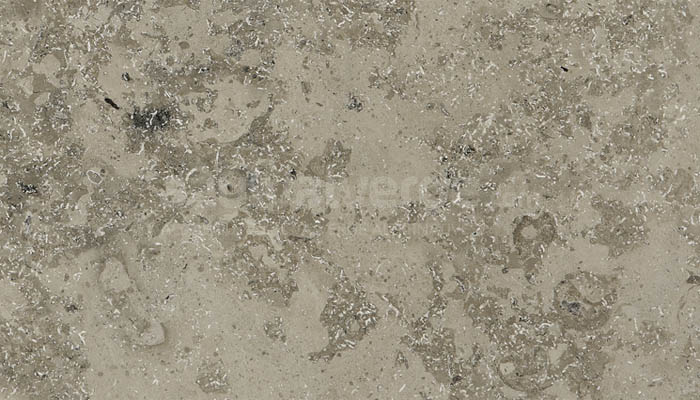 3. Moleanos B1
Another popular choice for flooring is the Moleanos B1, a direct variation of the Moleanos Classic limestone, which has a well-stablished positioning in the global market. This is a quite hard limestone with a consistent grey colour and a great versatility that allows a broader usage with no real limitations. There is a decent amount of reserves for the Moleanos B1 since the quarries are shared with the original extraction point for the Portuguese Moleanos. Apart from being one of the most technically suitable limestones for general projects, it's also highly indicated for flooring and interior applications, especially with polished finishing.
4. Moleanos Blue
Our last selection is the Moleanos Blue, which presents many similarities to the Moleanos B1 since both are direct variations of the Moleanos Classic limestone. It has a fair hardness and a persistent grey colour, which makes it suitable for a wide range of interior and exterior applications. Despite being slightly less popular than the other options mentioned here, it reveals an astonishing positioning in the international market with an incredible demand that is not always met by supply orders. The most recommended applications for the Moleanos Blue are exterior and interior flooring, mostly due to its extraordinary natural brightness.